A team of skilled and passionate people who make sure you enjoy the best services and products!
Who we are, what we do and where we are heading?
We are Divin Garden, a Romanian company specialized in the production and distribution of fresh berries, vegetables, dried fruits and seeds.
Since the establishment of the company, in 2011, we have registered a rapid and constant growth and, as we speak, we are proud to be in Top 3 fruit distributors in Romania.
From the very beginning, our goal has been to provide our customers with high quality products.
Today, we can proudly say that the products we distribute and our services mean freshness and quality.
We use an effective combination of new techniques and proven methods of storing, sorting, packing and transporting the fruit, so that they keep their aroma, freshness and nutrients at all times.
Our berries are the healthiest choice of daily snack, ideal for the whole family and can be simply eaten fresh or integrated into your favorite recipes.
All fruits contain a high number of antioxidants, multivitamins, natural fiber and have a low caloric index.
Personally, we consider them "little pieces of heaven", due to the extraordinary benefits and the fact that they represent the smiles and dedication of each farmer.
Our berries are the superfoods that we are very happy to share with you.
We are dedicated to long-term collaborative relationships with all our customers and suppliers, as well as to the development of a distribution network based on quality services and products. We maintain a close relationship with all our farmers, suppliers and associates, as well as with the whole community here, in order to carry out our activity in a professional way, based on fairness, promptness and trust.
We currently deliver our products to many European countries, and in Romania we distribute it to the most important chains of stores and supermarkets, so that you can easily find them, whenever you need, in Carrefour, Cora, Kaufland, Mega Image, Profi , Selgros and a few other local shops.
We continue to focus on progress and provide excellent working conditions for our team, create new opportunities and jobs, and continually contribute to the development of our region.
This gives us the strength to grow, evolve, and send our fruits around the world.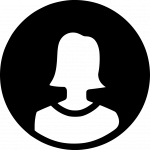 Denisa
Secretariat și Contabilitate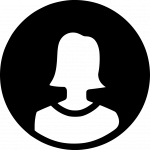 Marius
Consultanță Achiziții Fructe